Year 1 2021 - 2022
We are very excited to meet you.
Thank you to all of the parents that attended out transition meeting on 27th June. All the information from the meeting is attached at the bottom of this page. Click here for the Powerpoint.
Any questions please contact Mrs Horton via the school office
New Classes for September:
| | | |
| --- | --- | --- |
| Class | Teacher | Teaching Assistant |
| 1A | Mrs Jones & Miss Price | Mrs Evans |
| 1B | Mrs Hughes & Mrs Molloy | Mrs Pugh |
| 1C | Miss Jones | Mrs Staples & Mrs Walters |
| 1D | Mrs Stewart | Miss Allen |
Mrs Horton is the Assistant Head for year 1 and will teach and support throughout the unit.
Our Weekly Timetable
Day

Event

PE

Monday

Reading books sent home daily

1A

Tuesday

Reading books sent home daily

1B, 1C, 1D

Wednesday

Reading books sent home daily

Homework completed.

Thursday

Reading books sent home daily

Friday

Reading books sent home daily

Homework set.
Homework
Every Friday the children in Year 1 will be given maths and spelling homework. This homework must be completed by the following Wednesday.
Reading
We would encourage children in year 1 to read every day and suggest reading a minimum of 4 times during the week. Children are encouraged to change their reading book as frequently as they like. Please return them in book bags and record any reading in your child's yellow reading diary.
Spring
RESPECT and Behaviour
During this half term the children will be learning about the word SELF AWARENESS and what this means to them. They will be thinking about how they can use their own strengths and weaknesses to over come challenges. Each week the teachers will nominate one child that they have shown self awareness. These children will be known as our 'Learning Heroes'. They will receive a special certificate in assembly and will have their picture displayed on the wall.
Each half term the children have a learning hero to help them to learn about positive character attributes. These people are a mix of famous people who the children may or may not have heard of. This half term we are looking at Natasha Jonas. Natasha has shown self-awareness throughout her career as she used her passion for sport to excel. Natasha was the first female boxer to perform and win a gold medal at the Olympics 2012. We hope that this learning hero will encourage the children to think about their own strengths.
The Year 1 curriculum
Literacy
The children are continuing with their daily Read, Write Inc lesson, where they will learn a new sound each day. The children are encouraged to spot the special friends in the word first, then to sound it out before blending it to read the word. The children use their Fred fingers to pinch the sounds before writing the word.
During our writing lessons we are encouraging the children to leave finger spaces between every word, to start their sentences with a capital letter and full stop at the end of the sentence. Children refer to the speed sound charts to help with spelling choices during their writing.
Children will take part in oracy, shared reading and writing activities based on our focused texts. Here are some of our focus texts for Spring term:

Maths
This term's maths will focus on addition and subtraction facts within 20, 2D and 3D shapes. We will use a mastery approach to practical problem solving, to develop addition and subtraction operations, whilst incorporating, space and measure in contexts. The children will also consider the relationships between 2D and 3D shapes.
Science
In Science we will continue to look at the change of seasons; looking at clothing, temperature, hours of daylight and key seasonal features. We will then look at exploring properties of materials, building on our prior knowledge. This will include some simple investigations, where we will be predicting the expected outcomes first.
DT
In Design and Technology we will be designing and creating our own fruit salad. This will include learning how to chop and grate safely, and considering the healthy choices for our fruit salad.
Art
In Art we will be developing our sculting skills, inspired by Ian Fennelly, as we construct a King or Queen's head. The children will also study portraits of famous Monarchs throughout History.
History
In History we will begin looking at the lives of famous Monarchs before focusing on Queen Elizabeth II and Queen Victoria.
Geography
In Geography we will exploring our local area of Wallasey. We will consider where Wallasey is positioned on the Wirral and explore the features of our local village. Children will begin to use simple map skills to plot the walk we will take during a walk around our local area
.
RE
In RE we are studying Christianity and the role of the church community and building. We are hoping to visit St Hilary's Church too. The children will also consider why Easter is important for Christians.
Computing
The children will learn that computers are not able to 'think' but instead respond and recall labels, which are chosen by humans. We will be creating our own categories and labels with links to the Science curriculum.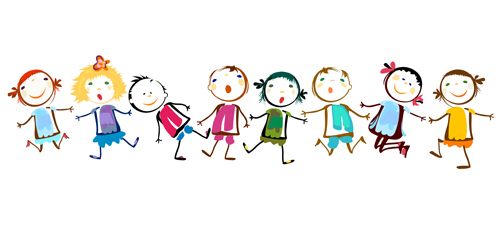 Additional Information
If you would like your child to practice their phonics sounds we recommend www.phonicsplay.co.uk which is packed with free games.
If there is anything else YOU feel would be useful to have on the website please ask your class teacher.
If you feel you want more resources at home to support the teaching of phonics, the RWI sound cards are available on amazon. Speak to your class teacher if you are unsure whether set 1, 2 or 3 is appropriate for your child.
If you would like more guided reading books to complete with your child at home please visit https://www.oxfordowl.co.uk/ and create a free account. The books are banded and have questions at the end to aid comprehension.
Files to Download
Year 1: St George's News items
Year 1: Blog items
There are no blog items to display
Year 1: Our Gallery items
There are no Our Gallery items to display
Year 1: St George's Calendar items
There are no St George's Calendar items to display