Year 1 2020 - 2021
Everyone at St George's would like to say a massive thank you to all of our wonderful children who have been learning from home, and to all of the parents and carers who have done their absolute best to become teachers during this challenging time! The last few months have really highlighted what a wonderful community we have at St George's, and we can't wait to be back together in September.
You certainly all deserve a well-earnt break over the Summer holidays. There is no expectation that you will continue to work over the six weeks off, but if you would like to keep up with work over holiday, here are our recommendations:
The year group email addresses will be closed over the Summer holiday, but if you wish to make contact please use the following:
General enquiries – schooloffice@stgeorges.wirral.sch.uk
If you have any concerns about a child – safeguarding@stgeorges.wirral.sch.uk
Thank you for all of your hard work and support,
From all of the staff at St George's
Supporting Families With Covid 19 (Coronavirus)
**********************************************************************************************************************
Hugs from our Home Learning Team
Welcome from our Home Learning Team. We are here to support you from our homes. Currently, we are all planning and preparing educational resources for you all. Like us, you are all working hard from home, showing the St George's RESPECT values. We are extremely proud of all of your efforts and fantastic work produced so far-keep it up!
To continue with your home learning journey, please keep accessing your year group page to find daily English and maths tasks as well as weekly science and foundation subject activities. Don't forget you can contact us via your year group email address.
We are also starting some online classes and lessons. If they are aimed at your particular child or Year group, your teachers will let you know via the contacts we have for you.
Summer 1
Hello Year 1
We all hope you have had a lovely Easter. We will be uploading learning again to our 'HomeLearning tab'. Please do not feel pressured into completing all the tasks. Remember you can email us your completed work and we can put pictures of this on our 'What have Year 1 been up to?' tab. We hope you enjoy your home learning and that you are keeping safe at home.
Thank you from the Year 1 team. x
******************************************************
The ROAR! Response to Mental Health in Primary Schools
We all have mental health, and there are things that happen to us everyday that have either a positive or negative effect on how we are feeling. If you visit our Mental Health page on our website (images below as to where you find this page), you will find some useful ideas which we will be introducing to the children in school from Monday. It includes the ROAR rainbow scale which can be used to gauge where children are at key points in the day. Ask your child/children to rate themselves and how they feel along the rainbow. This will give you a good idea of how ready and able they are to engage with whatever you are doing at that point in the day. Please head over to this site to have a look at how to support your child's mental health. We hope it comes in useful! :)
Over the Easter break we would like you to send us a picture of you reading in an unusual place. Please be sensible and do not put yourself in any dangerous places. We will post all pictures to the Extreme Reading Challenge page and winners will be selected when we get back to school.
Please send pictures to reading@stgeorges.wirral.sch.uk
******************************************************************************************************************************
If parents or children would like to email in to their teachers any activities or new skills they have learnt during this time, you can now send any pictures or messages to year1@stgeorges.wirral.sch.uk and we can share your activities on your year group page. Please let us know in your email if you give your permission for the photos to appear on our website. You can find your photos on the 'What Have Year 1 Been Up To?' tab.
We recognise that many families will need support with self isolation and home schooling. Using this page and the tabs below, we have set up home learning links and advice. Your child's class teacher will also be in touch via your child's class tab. We are aiming to to provide your child with lots of learning links and ideas.
In the 'online links' tab, we have set up links to websites and online learning portals that we use in school. Your child has been sent home with their online logins and passwords for the websites we use in Year 1. We have also set up links to other pages that will help your child learn at home. You will also find downloadable home learning packs at the bottom of the 'online links' page.
They will also be able to read daily and practise their mathematics using their Year 1 home learning mathematics book.
We have also added a poster with 25 ideas to have fun at home without screen time.
We also want to ensure that families and children are looking after their well-being. Link below takes you to our advice and links page for mental health and well-being:
http://www.stgeorges.wirral.sch.uk/page/managing-your-mental-health-and-well-being-throughout-the-covid-19-outbreak/64243
Remember to visit our pages and check regularly for updates and messages.We have set up an advice page for parents and home schooling.
Here are some useful sites to boost learning at home.
Remember to exercise every day
Joe Wicks is putting together some daily videos to keep you active while you are off school. It is important to try and exercise everyday as this is good for your body and your mind.
https://www.thebodycoach.com/blog/pe-with-joe-1254.html
Daily English lessons with Jane Considine.
Jane Considine is putting together some super stacking English lessons for children of all ages to access from home. All you will need is a pen and paper and log onto her live webinar each day from Monday morning at 9:45am for the Film focus of the day and at 10:30am she will give you your writing task.
https://www.youtube.com/watch?v=rs3rCIhtQso
Free online books for all children to listen to.
Starting today, children everywhere can instantly stream an incredible collection of stories, including titles across six different languages, that will help them continue dreaming, learning, and just being children. All stories are free to stream on your desktop, laptop, phone or tablet.
https://stories.audible.com/start-listen?ref=adbl_ent_anon_ds_hm_hb
Musician of the Month - May 2020
Our musical genre this month is JAZZ.
It is widely accepted that this kind of music originated in New Orleans in the African-American communities. Two famous Jazz musicians were Louis Armstrong and Miles Davis.
Have a listen to this famous song by Louis Armstrong - "Wonderful World" - it seems especially poignant at the moment to listen to a song saying how wonderful our world is...
https://www.youtube.com/watch?v=CWzrABouyeE
Listen to these pieces of Jazz music featuring Louis and Miles. How do they make you feel? Do you like this type of music? What instruments can you hear? Do you remember which of our artists was inspired by jazz?
https://www.youtube.com/watch?v=kmfeKUNDDYs Louis Armstrong (Hello Dolly)
https://www.youtube.com/watch?v=zqNTltOGh5c Miles Davis (So What?)
https://www.youtube.com/watch?v=FpZHjvFXprk Miles Davis (Time after Time)
HAPPY LISTENING!
Your teachers are:
1A – Miss Patterson with Mrs Evans
1B – Mrs Molloy and Mrs Hughes with Mrs Wood
1C – Miss Barlow and Mrs McLean with Mrs Pugh
1D – Mrs Jones and Ms Price with Mr Kaitell and Miss Allen
Assistant Headteacher
Mrs Binks
Autumn Term 2
WELCOME BACK!
This promises to be a very busy half-term leading up to Christmas. We have lots to look forward to including a local walk around Wallasey, a trip to the Lady Lever Art Gallery and our Christmas production.
In Literacy we are continuing to focus on our handwriting, using full stops and capital letters in our sentences and learning to read and spell the 45 Common Exception Words for Year 1.
We will be focussing on rhyming words and games when we read this book in Shared Reading.
This well-loved story involves letter writing and considering the different personalities of the crayons.
In Maths, we will be continuing to look at number bonds to 10 through practical activities and problem solving.
A reminder also that we have our Maths homework meeting for Year 1 on Tuesday 12th November at 5 p.m.
Our Science curriculum will cover learning about the five senses and parts of animals.
In D.T we are looking at designing and creating Christmas cards.
Matisse's art work continues to be our focus, culminating in a trip to the Lady Lever Art Gallery. Children will have the opportunity to look around the gallery and create their own art pieces whilst there. Please see your child's class teacher if you are able to help.
In Music we will be developing our listening and singing skills through rehearsing and performing at our Christmas celebrations.
In Geography we are going on a walk around our local area looking at the physical and human features.
This half term our RESPECT hero is Sir David Attenborough and we will be looking at Empathy.
Maths Competition
Manga High - earn prizes for your school!
Use your log-in details to win as many medals and points as you can.
You can use this Q.R. code to access the website.
or log into www.mangahigh.com
Happy Maths week!
We would like to take this opportunity to welcome all children back to school. As a team, we cannot wait to get to know your child and support them on their journey in Year 1. We hope this term will be a positive start to the new school year in which your child feels happy, safe and settled within their new surroundings. Already, we can tell that all children have begun the year with an excellent readiness to learn and a keen interest in the topics we will be covering. We look forward to sharing your child's achievements and recognising their individual successes. Thank you in advance for your support at home.
| | |
| --- | --- |
| Day | Event |
| Monday | Reading Homework to be returned Daily |
| Tuesday | PE for all of Year 1 |
| Wednesday | Return homework |
| Thursday | |
| Friday | Homework sent home |
Homework
Every Friday the children in Year 1 will be given maths and spelling homework. This homework must be returned by the following Wednesday.
Reading
We would encourage children in year 1 to read every day and suggest that reading is a minimum of 4 times during the week. The children can change their books every day and we would ask that parents make a comment and sign their reading record books to communicate with the teacher. Teachers will check and sign reading record books once a week. Each week there is a space for the children to draw a picture or make a comment on what they have read. Some suggestions would be:
What has been your favourite story this week?
Draw and label a picture of one of the characters.
Draw a picture of your favourite part of the story.
Non-fiction - Write down an interesting fact from your book.
RESPECT and Behaviour
During this half term the children will be learning about the word RESILIENCE and what this means to them. They will be thinking about how they can use resilience to overcome difficulties and to help them to progress academically and socially. Each week the teachers will nominate one child that they have noticed being resilient. These children will be known as our 'Learning Heroes'. They will receive a special certificate in assembly and will have their picture displayed on the wall. During the first week back at school the children have created class charters in which they discuss their own roles and responsibilities with regards to their behaviour and conduct in school. It has been a very positive way to start the school year with the children keen to follow their charters and stay in the positive behaviour zones.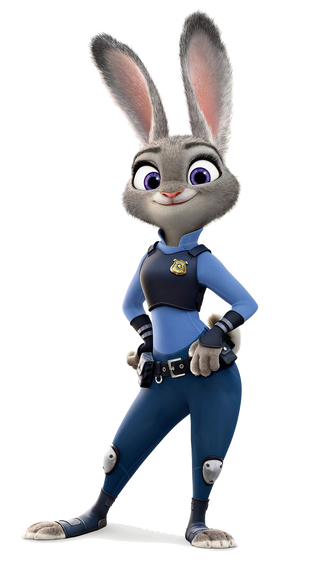 Each half term the children have a learning hero to help them to learn about positive character attributes. These people are a mix of famous people who the children may or may not have heard of. We are beginning the year with learning about a fictional character. Judy Hopps is featured in Zootropolis. She is determined to make the world a better place while breaking preconceptions about other species. She has had to show resilience to become the first bunny to join the police force. We hope that this learning hero will bring some fun as the children think about their own characters.
Year 1 Curriculum
Our curriculum map can be viewed by clicking on the attachment below.
The children will begin the year by focusing on learning and practising geographical skills in our school and local area. This will include bird's eye view, creating maps and making simple observations of their surroundings.
During their D.T. lessons children will be designing and making their own houses out of construction kits. We will have a special focus on giving feedback and evaluating our designs.
Children will continue to have daily Read Write Inc lessons. During these lessons they will practise their phonics and read and write daily. Children will also take part in shared reading and writing lessons throughout the term. The key texts that they will be using this term will be:

Additional Information
If you would like more guided reading books to complete with your child at home please visit https://www.oxfordowl.co.uk/ and create a free account. The books are banded and have questions at the end to aid comprehension.
If you would like your child to practice their phonics sounds we recommend www.phonicsplay.co.uk which is packed with free games.

If you feel you want more resources at home to support the teaching of phonics, the RWI sound cards are available on amazon. Speak to your class teacher if you are unsure whether set 1, 2 or 3 is appropriate for your child.
If there is anything else feel would be useful to have on the website please ask your class teacher.
This week during our Art lessons we created a colour wheel using primary colours (red, blue and yellow) and mixing them to make secondary colours. We discovered that red and yellow make orange, yellow and blue make green and red and blue mixed together make purple.
In Geography we have been looking at bird's eye view of the classroom to improve our mapping skills. We used paper to create our aerial views.
In Science, we are learning about Autumn and the signs that the season has changed. We have been on an autumn treasure hunt within the school grounds, made autumn pictures using printing, collage and autumn leaf colours.
In Literacy we made playdough and recorded our instructions. We have had great fun playing with it during our lessons.
During our Maths lessons, we have been using the signs greater than, less than and equal to. We have been exploring this using a variety of objects and shapes.
In Maths we have been using Numicon to investigate odd and even numbers.
During our Art lessons, we have been experimenting with different Matisse techniques. We had great fun cutting paper shapes to create collages and printing patterns with paint and vegetables.
We had a fantastic trip to the Lady Lever Art Gallery. We had a lovely time viewing and recreating some Matisse artwork. Thank you once again if you volunteered to help us.
This week in Science we have been exploring our senses. We know which parts of our bodies control each of the 5 senses. We tasted different drinks, smelled different scents, listened to instruments, used our skin to feel and used magnifying glasses to view different materials close up.
Over the last few weeks year 1 have been completing field work in their local area. We planned a route around Wallasey and observed the human and physical features on our walk. We made a note of the different kinds of shops, signs, street furniture and anything else that we found interesting. When we got back to school we plotted our route on a map and created some of our own map symbols.
Spring 1 in Year 1!
In Literacy we are continuing to work on our sentences. We are still encouraging the children to use capital letters and full stops. This term are working more on adjectives, suffix endings (-ed), and verbs.
The books we will be reading this half term are 'Snail and the Whale' and 'The Storm Wh
ale.' We will be linking this to our music topic by listening to wave sounds and whale noises. The children have already enjoyed engaging in asking the author questions about the book and finding words with -ed endings!
Geography
In geography this term we will be reasearching and learning all about Greenland in Norway. We will be comparing the geography in Greenland to our local geography in Wallasey. We will still be considering human and physical geographical features. Your children are familiar with the vocabulary of 'human' and 'physical' as we carried out field work in Wallasey in the Autumn term.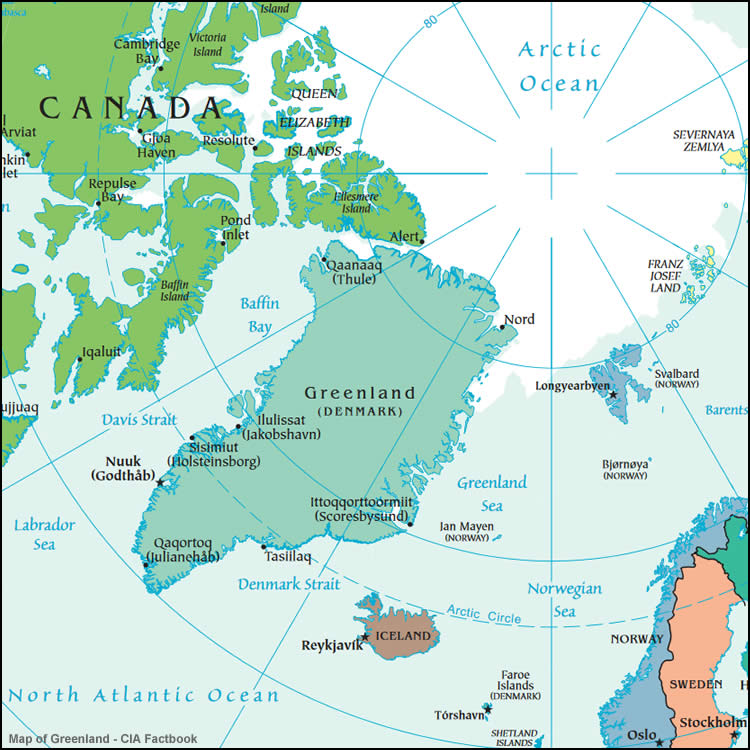 Art
Year 1 children will be learning all about a new artist this half term - Megan Coyle. The children will engage with her landscape pieces of artwork and learn how to collage a piece of their own. The will link this to their geography topic of lanscapes in Greenland.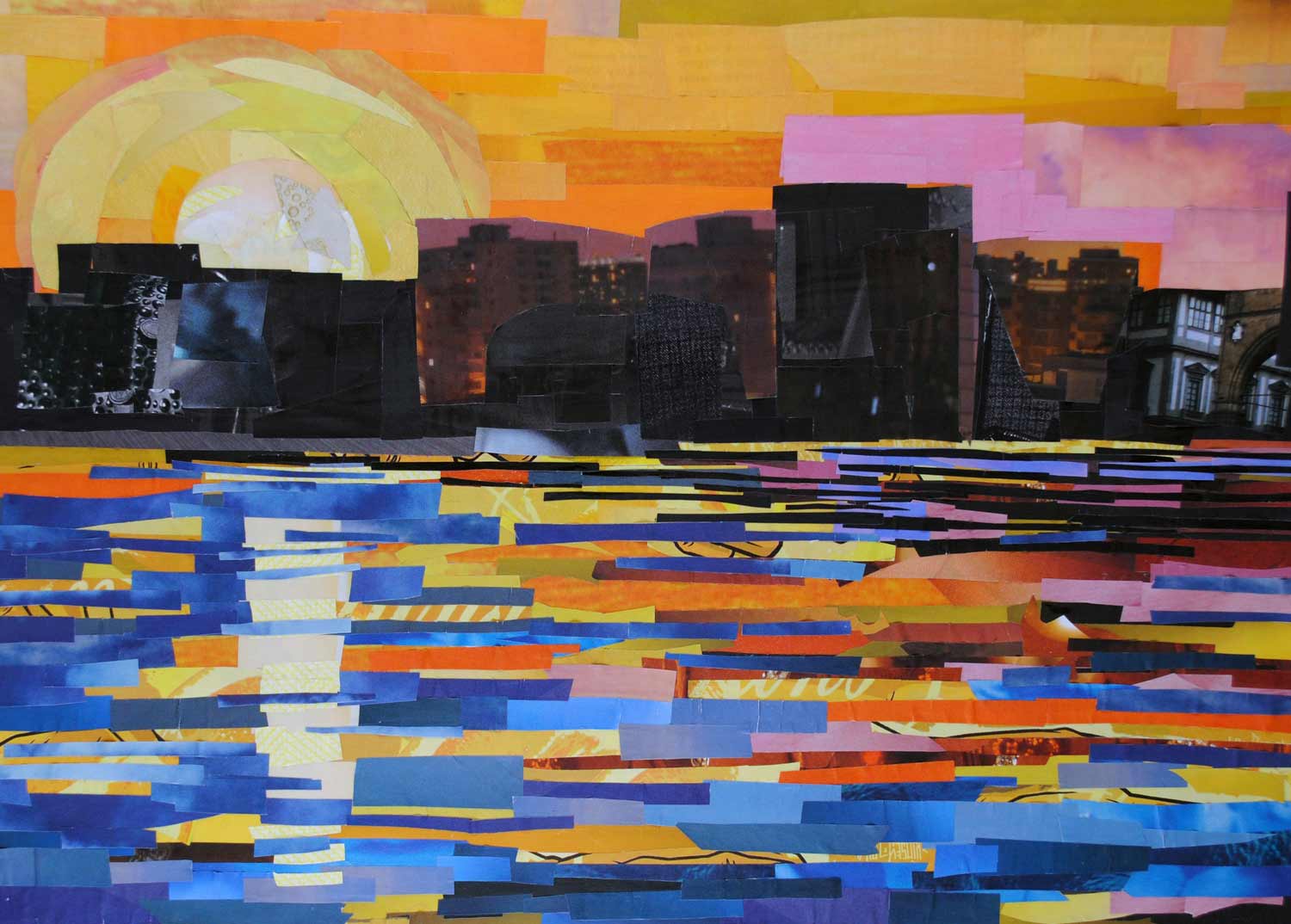 In Geography we used our coding skills to control a blue bot to travel to Greenland from the UK. First we gave the blue bot simple instructions and debugged any errors we made. Then we looked at a map of the UK and gave the blue bot a set of instructions to travel from London to Loch Ness. Finally we used the blue bot app to control the blue bot to make it travel from the UK all the way to Greenland.
In Science we used our senses to identify what liquids we were investigating. We found out that some liquids are hard to stir, some are sticky and they can be lots of different colours. We then predicted what would happen if we mixed them all up in a cup. We thought they might explode, fizz or mix together. When we poured them in we noticed that at first they mixed together then after a couple of seconds they separated into layers.
In Greenland the weather is VERY cold, this week the temperature reached -17oC and there are icebergs in the sea. We wondered how animals stay warm in the cold weather and freezing cold sea. First we investigated how long we could keep our hands in ice cold water for, we only managed 20 seconds before it got too cold. After looking at the animals living in cold climates we noticed that they have lots of special fat on their bodies called 'blubber' which helps to keep them warm. To test the effect that fat has on keeping us warm we put a glove with a thick layer of butter around it and timed how long we could comfortably put our hand in the ice water for. We could keep our hand in for 55 seconds, which is much longer!
To explore the human and physical features of Greenland we used the ipads on VR mode. We used the website https://www.360cities.net/ the children really enjoyed this website and we would recommend giving it a go at home as there are lots of different places to explore.
In Science we have been investigating materials. We looked at a range of objects and identified the material it is made from and how the properties of that material is useful to the object.
During our DT topic this term we are learning about healthy eating and balanced diets. We know which foods are healthy and we discussed how important it is to eat a varied and balanced diet. We designed our own balanced diet lunch boxes.
We created our final piece in Art by drawing a landscape of Greenland in the style of Megan Coyle. We used collaging materials to add colour to our artwork. They looked amazing!
We had a fantastic day on World Book Day. It was fantastic to see the children dressed up as their favourite characters. We spent the morning in our classes doing some activities with our books and in the afternoon we paired up with the Year 2 classes to share our stories.
During our Maths lessons this week we have been looking at the most efficient way of couting a large group of items. We found the best way is to put the items into groups of ten and then count the ones.
Files to Download
Year 1: St George's News items
There are no St George's News items to display
Year 1: Blog items
There are no blog items to display
Year 1: Our Gallery items
There are no Our Gallery items to display
Year 1: St George's Calendar items