Year 1 2022 - 2023
Year 1's attendance for Autumn term was 95.21%
We are very excited to meet you.
Thank you to all of the parents that attended out transition meeting on 27th June. All the information from the meeting is attached at the bottom of this page. Click here for the Powerpoint.
Any questions please contact Mrs Horton via the school office
New Classes for September:
| | | |
| --- | --- | --- |
| Class | Teacher | Teaching Assistant |
| 1A | Mrs Jones & Miss Price | Mrs Evans |
| 1B | Mrs Hughes & Mrs Molloy | Mrs Pugh |
| 1C | Miss Jones | Mrs Staples |
| 1D | Mrs Stewart | Miss Allen |
Mrs Horton is the Assistant Head for year 1 and will teach and support throughout the unit.
Our Weekly Timetable
Day

Event

PE

Monday

Reading books sent home daily

1B, 1C

Tuesday

Reading books sent home daily

1A

Wednesday

Reading books sent home daily

Homework completed.

Thursday

Reading books sent home daily

Friday

Reading books sent home daily

Homework set.

1D
Homework
Every Friday the children in Year 1 will be given maths and spelling homework. This homework must be completed by the following Wednesday.
Reading
We would encourage children in year 1 to read every day and suggest reading a minimum of 4 times during the week. Children are encouraged to change their reading book as frequently as they like. Please return them in book bags and record any reading in your child's yellow reading diary.
Year 1 Reading Information Meeting for Parents
At St George's we promote a love of reading. We want all of our children to be successfull readers and to enjoy reading as much as we do. We had a short meeting for parents to talk about how we teach reading in school and what parents can do at home to support their children. Please click here to see the powerpoint slides. We have also attached the year 1 word lists to the bottom of this page.
Spring
RESPECT and Behaviour
During this half term the children will be learning about the word Positivity and what this means to them. They will be looking at thinking in an optimistic way, looking for solutions and expecting good results and success.. Each week the teachers will nominate one child that they have shown positivity. These children will be known as our 'Learning Heroes'. They will receive a special certificate in assembly and will have their picture displayed on the wall.
Each half term the children have a learning hero to help them to learn about positive character attributes. These people are a mix of famous people who the children may or may not have heard of. This half term we are looking at Cerrie Burnell. Cerrie Burnell is an author, actor and activist, best known for work on Cbeebies. A role which has earned her critical recognition and a devoted fan base. During her time on CBeebies she has broken down barriers, challenged stereotypes and overcome discrimination. So she has become one of the most visible disabled presenters on kids T.V. .
The Year 1 curriculum
Literacy
The children are continuing with their daily Read, Write Inc lesson, where they will learn a new sound each day. The children are encouraged to spot the special friends in the word first, then to sound it out before blending it to read the word. The children use their Fred fingers to pinch the sounds before writing the word.
During our writing lessons we are encouraging the children to leave finger spaces between every word, to start their sentences with a capital letter and full stop at the end of the sentence. Children refer to the speed sound charts to help with spelling choices during their writing.
Children will take part in oracy, shared reading and writing activities based on our focused texts. Here are some of our focus texts for Spring term:

Maths
This term's maths will focus on mathematical symbols and adding and subtracting up to 20. We will use a mastery approach to practical problem solving, to develop addition and subtraction operations up to 20, whilst incorporating, space and measure in contexts. The children will also look at 2D and 3D shapes including patterns.
Science
In Science we will continue to look at the change of seasons; looking at clothing, temperature, hours of daylight and key seasonal features. We will then look at animals including humans. This will include some simple investigations, where we will be predicting the expected outcomes first.
DT
In Design and Technology we will be designing, creating and evaluating a healthy snack using fruits.This will include a parent event where you will taste your child's wonderful creation!
Art
In Art we will be learning about portraits. We will create our own masterpiece inspired by the work of Picasso..
History
In History we will look at the history of Queen Victoria. We will begin by looking at Queen Victorias life before looking at how she influenced education and other areas of their lives. The children will enjoy VR sessions and share texts.
RE
In RE we are studying Christianity and introducing children to the life of Jesus through simple bible stories Children will develop thier understanding of Easter and Lent through stories and drama.
Computing
The children will learn how to create using the programme Scratch Jr,they will build on thier knowledge of programming moving on from floor bots on sprites.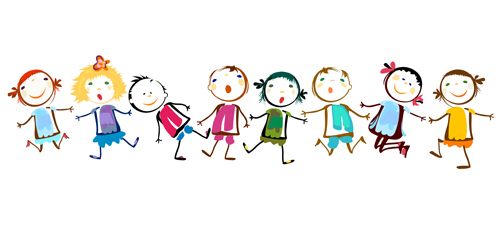 Additional Information
If you would like your child to practice their phonics sounds we recommend www.phonicsplay.co.uk which is packed with free games.
If there is anything else YOU feel would be useful to have on the website please ask your class teacher.
If you feel you want more resources at home to support the teaching of phonics, the RWI sound cards are available on amazon. Speak to your class teacher if you are unsure whether set 1, 2 or 3 is appropriate for your child.
If you would like more guided reading books to complete with your child at home please visit https://www.oxfordowl.co.uk/ and create a free account. The books are banded and have questions at the end to aid comprehension.
Files to Download
Year 1: St George's News items
Year 1: Blog items
There are no blog items to display
Year 1: Our Gallery items
There are no Our Gallery items to display
Year 1: St George's Calendar items