Foundation 2 2020 - 2021
Supporting Families With Covid 19 (Coronavirus)
**********************************************************************************************************************
If parents have any issues with logging into ILD can they please email us at eyfs@stgeorges.wirral.sch.uk You can also use this email to send their teachers any activities or new skills they have learnt during this time and we can share your activities on your year group page. Please let us know in your email if you give your permission for the photos to appear on our website. You can find your photos on the 'What Have Year EYFS Been Up To?' tab.
We recognise that many families will need support with self isolation. On this page and using the tabs below for home learning links and your child's class tab we hope to provide your child with lots of learning links and ideas.
We have also added a poster with 25 ideas to have fun at home without screen time.
We also want to ensure that families and children are looking after their well-being. Link below takes you to our advice and links page for mental health and well-being:
http://www.stgeorges.wirral.sch.uk/page/managing-your-mental-health-and-well-being-throughout-the-covid-19-outbreak/64243
If we have to close, please visit your child's class page and check regularly for updates and messages. These pages will be updated on a regular basis. Please check them to support your child's learning at home.
Here are some useful sites to boost learning at home.
Remember to exercise every day
Joe Wicks is putting together some daily videos to keep you active while you are off school. It is important to try and exercise everyday as this is good for your body and your mind.
https://www.thebodycoach.com/blog/pe-with-joe-1254.html
Daily English lessons with Jane Considine.
Jane Considine is putting together some super stacking English lessons for children of all ages to access from home. All you will need is a pen and paper and log onto her live webinar each day from Monday morning at 9:45am for the Film focus of the day and at 10:30am she will give you your writing task.
https://www.youtube.com/watch?v=rs3rCIhtQso
Free online books for all children to listen to.
Starting today, children everywhere can instantly stream an incredible collection of stories, including titles across six different languages, that will help them continue dreaming, learning, and just being children. All stories are free to stream on your desktop, laptop, phone or tablet.
https://stories.audible.com/start-listen?ref=adbl_ent_anon_ds_hm_hb
Your teachers are:
F2A - Miss Birch with Mrs Breen
F2B - Miss Wall and Miss Raraty with Mrs Wiggins
F2C - Mrs Williams with Mrs Speed-Evans
F2D - Miss Jones with Miss Jones
EYFS Lead - Mrs Noakes (F1 Teacher)
Assistant Headteacher - Mrs Binks
Art Exhibition
On Friday 13th March we opened the doors to our F2 Art Exhibition to all our grown ups. Thank you to everyone to came to admire our F2 portraits and our Hopes and Dreams wings. The children were so proud of their artwork and it was such a lovely opportunity to show you all their hard work.
STEM week
This week we have been investigatigators. Each afternoon we have worked scientifically using our senses. With Miss Wall and Miss Raraty we have described and compared the texture of different materials. rough, soft, fluffy.
With Mrs Williams we have been building tin foil boats and testing which boat can hold the most raisins before it sinks.
With Miss Jones we have been talking about our bodies. What is the same and what is different about all of us?
With Miss Birch we have been looking at magnified objects and trying to work out what they might be from their colour and texture.
World Book Day
The children (and teachers) have all come dressed as such wonderful characters today.
We have talked about our characters and enjoyed listening to the teachers read their favourite stories to us. It has been great to hear all about the different stories we have chosen.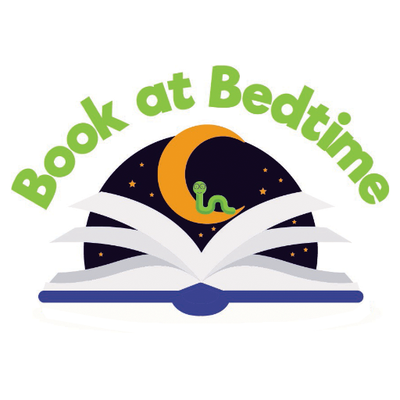 Children in foundation have enjoyed our books for bedtime evenings.
The children came in dressed in their pyjamas with their favourite betime toy and story. The teachers read their favourite book to the children.
Mrs Wall her favourite book 'The tiger who came for tea'.
Igloo Adventure
Thank you to everyone who provided us with cardboard boxes. The children had an amazing time create igloos in their classrooms using the boxes and masking tape. They also were then creative in the hall on Thursday morning creating many different models from cars, to rockets to more igloos. After all the fun was finished they enjoyed squashing the boxes flat and recycling them.
Live Reading of Thomas the Tank Engine
To help us all learn how to be safe on the rails, we had a very special live reading of a story of Thomas the Tank Engine, which schools from around the country all watched. The children all enjoyed the story.
Star In The Jar
This week we have begun our journey into the story 'Star in the Jar'. We are spending the week looking at treasures and why they are special. Next week we will be focusing on the story language and more description writing. Star in the Jar is a lovely story by Sam Hay where a little boy stumbles across a lost star. He takes the star on adventures with him and his sister. But the poor star gets lonely and misses home. Can they find a way to send the star back safely? Stay tuned to find out...
Happy Lunar New Year
This week we have been celebrating Chinese New Year, we had pracitised chinese writing using chopsticks and black paint. We have created our own chinese dragon dance and we have even had a chinese feast - trying chinese rice and prawn crackers, it was delicious!
Handwriting day
23.01.20 Thursday was National Handwriting Day! To celebrate in F2 we all took part in a dough disco session, we did a squiggle while you wiggle session and completed lots of different activities to help us with our handwriting. We had lots of fun especially dancing along to the music in dough disco!
Clubs
17.01.20 This week we have started our after school clubs, on Monday we have STEM club and on Tuesday we have Creativity club. In STEM club the children have conducted their first experiement making a potion and seeing it react! The children in Creativity club have made penguins using kitchen roll, collage and their amazing cutting skills! We have had so much fun this week and are already looking forward to next weeks sessions!
Welcome back!
Happy new year!
This half term our topic focus will be winter and friendship. The Literacy focus text will be Lost and found by Oliver Jeffers. We will also be reading a range of non fiction texts all about winter. In maths we will be focusing on doubling, counting in 2's and number bonds to 10.
Files to Download
Foundation 2: St George's News items
There are no St George's News items to display
Foundation 2: Blog items
There are no blog items to display
Foundation 2: Our Gallery items
There are no Our Gallery items to display
Foundation 2: St George's Calendar items