Foundation 2 2020 - 2021
Your teachers are:
F2A - Miss Birch with Miss Jones
F2B - Miss Wall and Mrs McKeown with Mrs Wiggins
F2C - Mrs Williams with Mrs Speed-Evans
F2D - Mrs McLean and Miss Barlow with Mrs Breen
Assistant Headteacher - Mrs Binks
Please check the website and your child's ILD account for regular updates on our learning activities.
If you have any issues with logging into ILD please email the school office.
Summer 1 Half Term
Welcome back to school. We hope you had a fabulous Easter Holidays. We have enjoyed seeing photographs on ILD to see what you are all doing at home, please keep sending them in.
Below is a summary of the different focuses within our curriculum during the summer 1 half term.
Literacy:
In Literacy we will be looking at the stories related to journeys. We will be sailing on a boat with Jack as he tries to find the only fruit to save his Granny, which links to learning about our body, and also joining Joe has he goes on a journey transforming his home from a grey and less ordinary place to live to a home full of nature and colour.
Our focus during the coming weeks will be predicting what we think will happen next in our story and remembering to write using full sentences with a capital letter, finger spaces and full stop.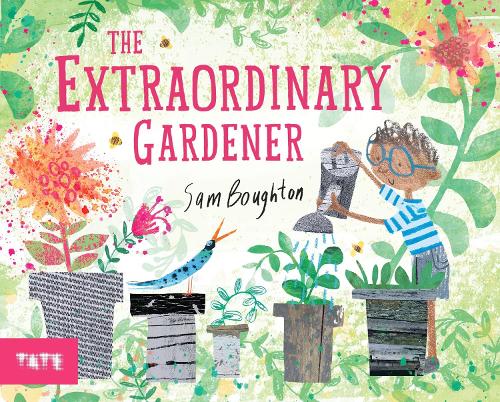 We will also be continuing with Read Write Inc lessons and practicing our tricky words:
https://www.youtube.com/watch?v=TvMyssfAUx0
https://www.youtube.com/watch?v=R087lYrRpgY
Maths:
In maths we will be continue to explore our numbers 0 – 10.
The children will deepen their understanding of number bonds and the relationship between the different numbers.
As usual, we will work with concrete apparatus and pictorial cues before we move to the abstract/calculations.
We teach Mathematics through books and rhymes. This half term we will be looking at 10 Green Bottles, How Many Legs and Handa's Surprise.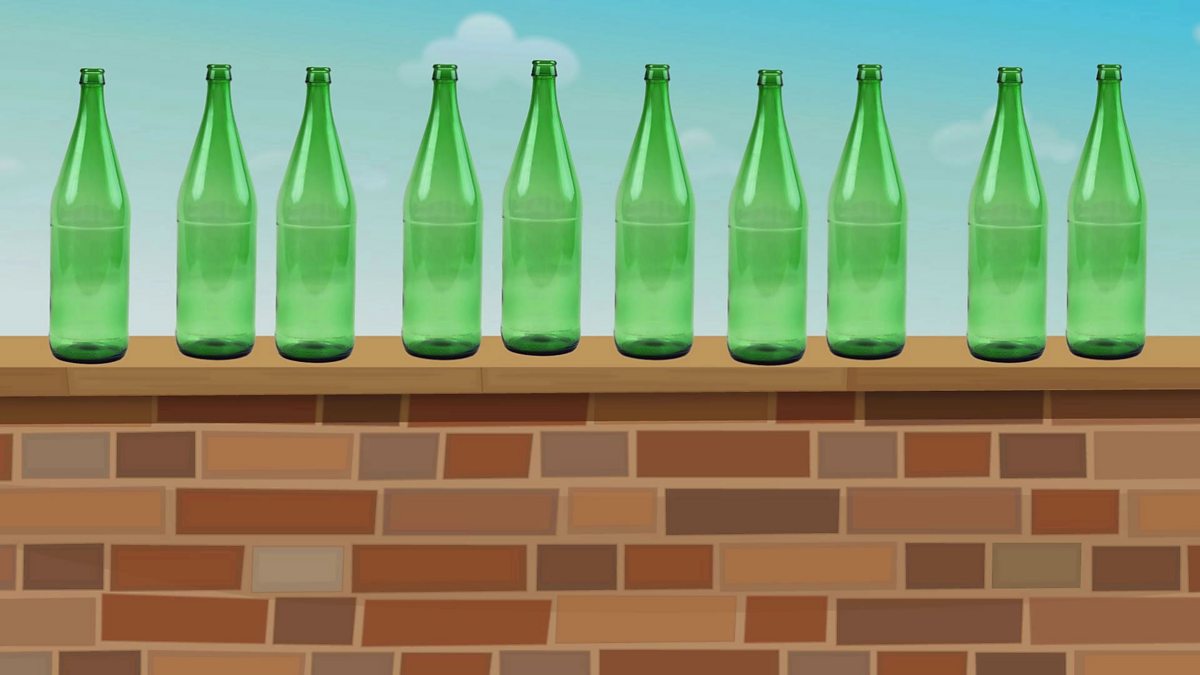 Knowledge and Understanding
We are continuing to look at the different seasons and make observations over time of a tree by watching a time lapse video. We are learning about how to read maps and finding hidden treasure.
All of our Knowledge and Understanding learning can be found throughout our continuous provision where the children can choose what activities they want to engage in.
Art:
This half term we will be looking at the artist Andy Goldsworthy and how he used natural objects to create his pieces of art work. The children will have opportunities during choosing time to explore loose parts and create their own master piece.
PSHE
Our RESPECT hero for Summer 1 is Dora the Explorer. We will be looking at why she is a role-model for EXCELLENCE.
Dora is a true heroine – an Indiana Jones for children. She is a born explorer, always eager for the next adventure. Though she's only seven, she serves as something of a big sister to her best friend, Boots, and to the viewer as well. With her pride in being bilingual, her respect for her elders, her growing understanding of her culture and heritage, and her love for storytelling and music, Dora embodies the Latina spirit.
Music:
We will be taking part in a multi-school singing event on Friday 23rd April to mark St George's Day.
Classes have been learning two songs about saving the planet to sing simultaneously with hundreds of other schools. It promises to be an amazing community singing event.
Spring Term
Welcome back, we hope that you had a lovely Christmas break. This term we are becoming penguin experts, we are going to find out lots of new information and facts about them. We will be doing this through our core texts as well as looking online and even phoning a penguin expert. After becoming penguin experts, we will be looking at something else that has been lost.
Our core texts for this term are:
This half term the children will be learning about a different characteristic of learning. The characteristic for Spring one is Self-awareness. We will be thinking about how it is important it is to think about our own emotions and how we can control them.
In F2 our learning hero for self-awareness is the Disney character Moana. She shows self-awareness by believing in herself, knows her strengths, takes some risks and follows her dreams.
Welcome to all of our 2020-21 F2 children and families. We are looking forward to a fun filled year. Please check the website and your child's ILD account for regular updates on our learning activities.
If you have any issues with logging into ILD please email the school
We will start the year learning "All About Me" - hopefully you have seen the teachers' All About Me videos. To help with this topic we will look at a number of books including:
At St George's we have a RESPECT framework, which will follow throughout the school. Each half term the children learn about different characteristics of learning. The first characteristic is Resilience. We think about how it is important to keep trying our best, and how they can show resilience in their learning.
Alongside each characteristic of learning the children will also be introduced to a Learning Hero. Each Learning Hero is someone who shows our characteristic of learning, and this will help the children to learn more about the positive characteristic.
In F2 our Learning Hero for Autumn 1 is Zog, from the Julia Donaldson book "Zog", the dragon who shows lots of resilience when learning about how to be a dragon. Zog continues to try his best in every activity, even when he does not succeed first time. We hope that understanding how Zog shows resilience will help the children to show resilience in their learning.
Throughout the year the children will be rewarded for displaying the different characteristics of learning with dragon scales. Once they receive 50 dragon scales they will receive a certificate from Mrs Binks in assembly.
We are a "Forest School" school at St George's. During the children's year in Foundation 2 they have the opportunity to walk up to top site to our "Dragon Woods".
While at Forest School the children learn about the different seasons, mini-beasts, birds and much more. The children are allowed to experience nature first hand and enjoy being allowed to dig in the mud, build fires, use tools like saws and hand-drills - all under close supervision.
We hope to give each Foundation 2 class the chance to go to Forest School before we break up for Christmas. Please watch this space.
F2 Weekly Home Learning Timetable
Each day we have planned around 3 hours' worth of content for you to complete at home. Please refer to ILD for your activities.
9-9.30

PE live (but can be accessed at any time afterwards) with Joe Wicks (Monday Wednesday, Friday) - https://www.youtube.com/playlist?list=PLyCLoPd4VxBuS4UeyHMccVAjpWaNbGomt

Cosmic kids yoga (Tuesday Thursday) - https://www.youtube.com/c/CosmicKidsYoga/videos

30 minutes exercise

9.30-10.15

Phonics (RWI recordings)

Sent via ILD

45 minutes phonics

10.15-10.45

Break

10.45-11.15

Literacy lesson

Sent via ILD

30 minutes literacy

11.15-11.30

Fine motor activity

Work card ideas shared on ILD

15 minutes fine motor skills

11.30 - 12

Mathematics

Sent via ILD

30 minutes mathematics

12-1

Lunch and break

1-1.30

Curriculum subject (science, art, PSED, etc)

Sent via ILD

30 minutes foundation subject
EYFS Framework
At St George's we have taken the opportunity to become 'Early Adopters' of the New EYFS framework as of September 2020. The new framework is designed to:
Improve outcomes at 5 years old for all children

Improve language development for all children

Reduce workload for teachers and childcare workers.
In the coming months we will provide parent information sessions to enable parents to fully understand the new EYFS framework and Development Matters. In the meantime, if you wish to read more information the DfE have published the below documents:
https://www.gov.uk/government/publications/early-adopter-schools-eyfs-framework
https://assets.publishing.service.gov.uk/government/uploads/system/uploads/attachment_data/file/919681/Early_adopter_schools_EYFS_profile_handbook.pdf
Files to Download
Foundation 2: St George's News items
Foundation 2: Blog items
There are no blog items to display
Foundation 2: Our Gallery items
There are no Our Gallery items to display
Foundation 2: St George's Calendar items
There are no St George's Calendar items to display